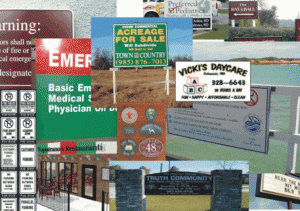 Products
At RDM Signs we offer you a wide selection of interior and exterior products. From economical to prestigious, from plastic to polished brass, from acrylics to exotic material; we will fulfill your needs.
With over 25 years of sign experience serving business in the G.T.A. and across Canada, we will assist you in designing and selecting your sign, logo or message and reproduce it on any medium with rapid service and full customer satisfaction.
We can install it at your site and service the sign over its life on your property.
Contact us to discuss your requirements, We're here to help you decide.